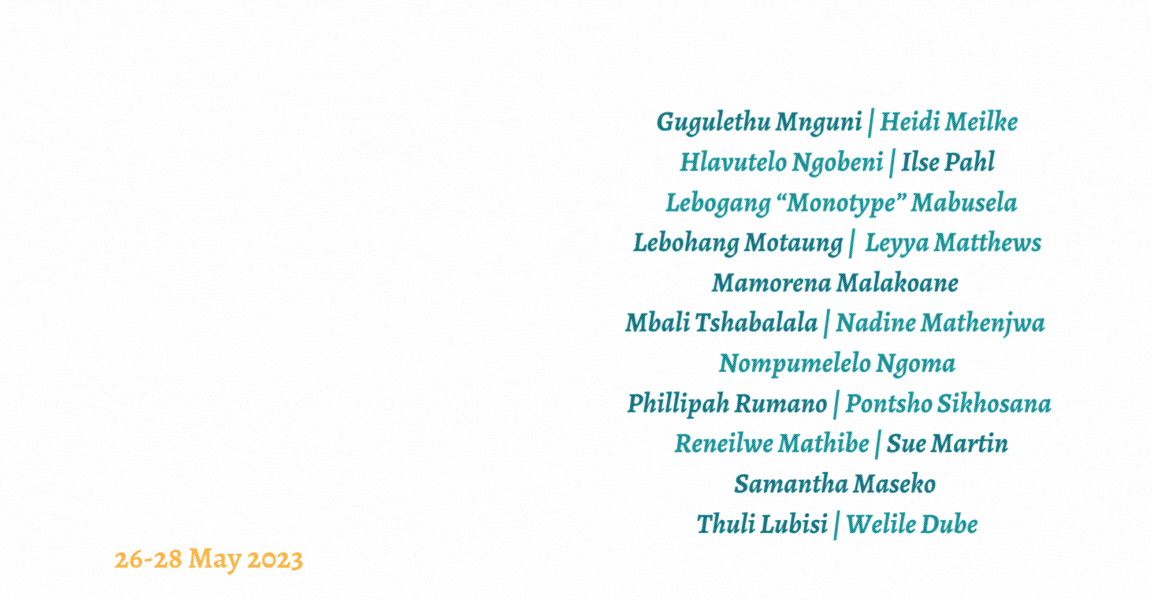 APS AT RMB LATITUDES ART FAIR
Art Fairs are familiar to Artist Proof Studio (APS), but with the upcoming RMB Latitudes Art fair, there is a specific focus which we are extremely excited about.
We have invited the APS women printmakers to participate in shining a spotlight on the visibility, inclusiveness, and equitability women in the arts.
The Latitudes Fair presents an opportunity for re-focus:
Women in the South African visual art industry have been somewhat overlooked, all the while playing major roles as artists, facilitators, curators and gallerists amongst others. The selected 18 APS printmakers have individually developed a series of work that is politically charged, intellectual, pushing for social and economic reform as well as being aesthetically engaging.
Women artists featured this year include: Gugulethu Mnguni | Heidi Meilke |Hlavutelo Ngobeni | Ilse Pahl | Lebogang "Monotype" Mabusela |Lebohang Motaung | Leyya Matthews | Mamorena Malakoane |Mbali Tshabalala | Nadine Mathenjwa | Nompumelelo Ngoma |Phillipah Rumano |Pontsho Sikhosana| Reneilwe Mathibe | Sue Martin| Samantha Maseko |Thuli Lubisi and Welile Dube
Saturdays at heritage HOUSE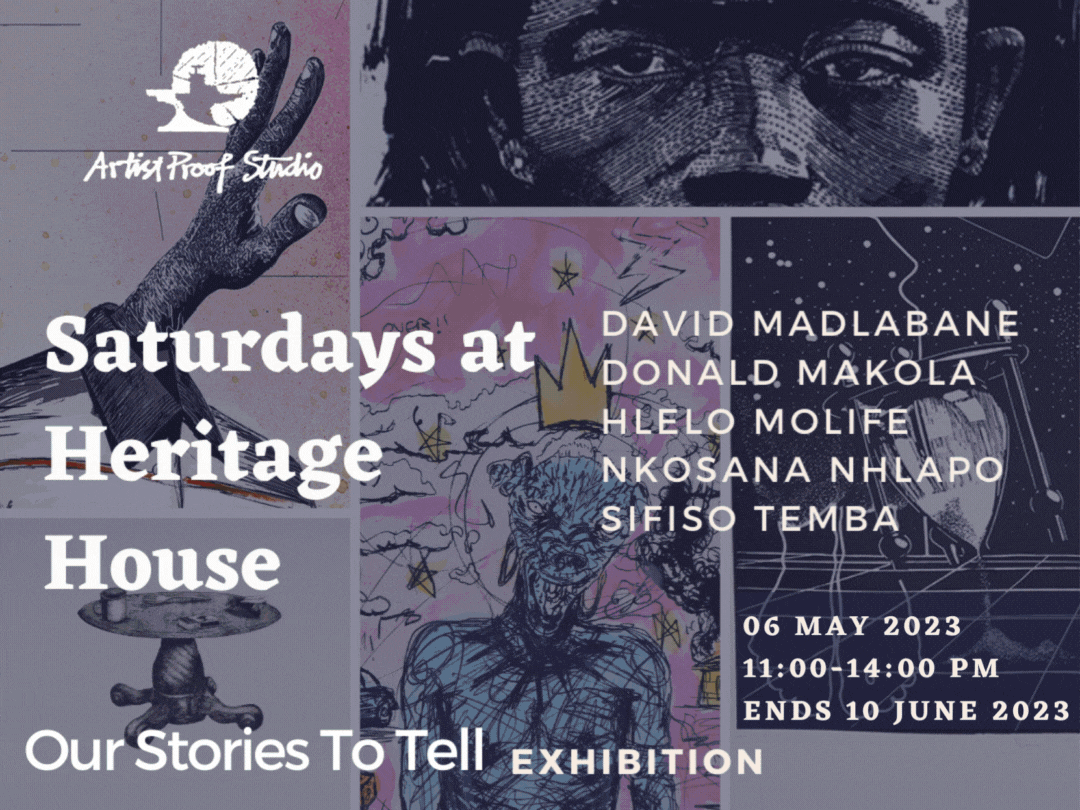 APS EXHIBITION OPENING "Our Stories to tell"
Join us on the 6th of May 2023 11h00AM for a glass of wine and experience the captivating stories of time and space through the eyes at the second edition of Saturdays at Heritage House.
Immerse yourself in the art, let it transport you to different moments in time and reflect on your own journey. These works are not only a testament to our shared history, but also an invitation to engage in meaningful conversations about our future.
Don't miss the opportunity to own a piece of art that will be a cherished reminder of this moment in time.
Featured artists: David Madlabane, Donald Makola, Hlelowenkosi Molife, Nkosana Nhlapo and Sifiso Temba.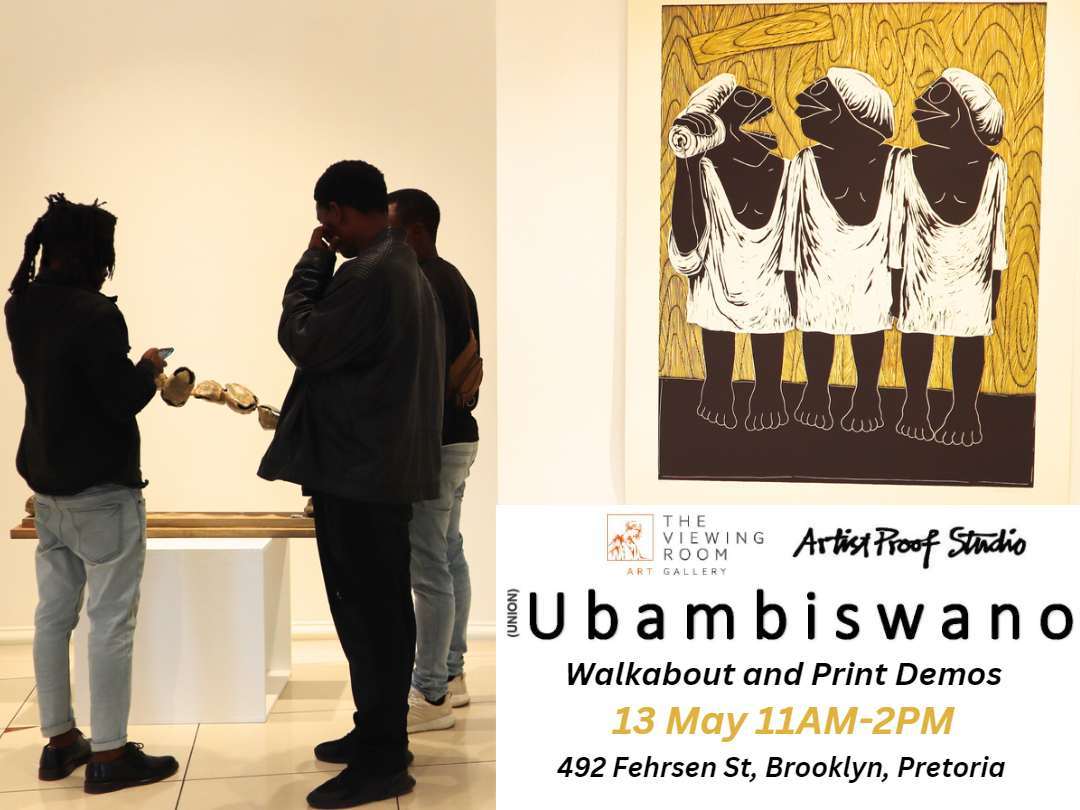 Walkabout and Print Demonstrations
A Collaboration between two art houses, one from Johannesburg and the other from Pretoria.
Ubambiswano (union) is a Concept where two or more heads work together towards achieving the same set of goals. The strategy where the two houses meet to share Skills Set and Resources, which will help grow or expand individual capabilities greatly. An opportunity for the two art Houses to benefit from additional knowledge shared.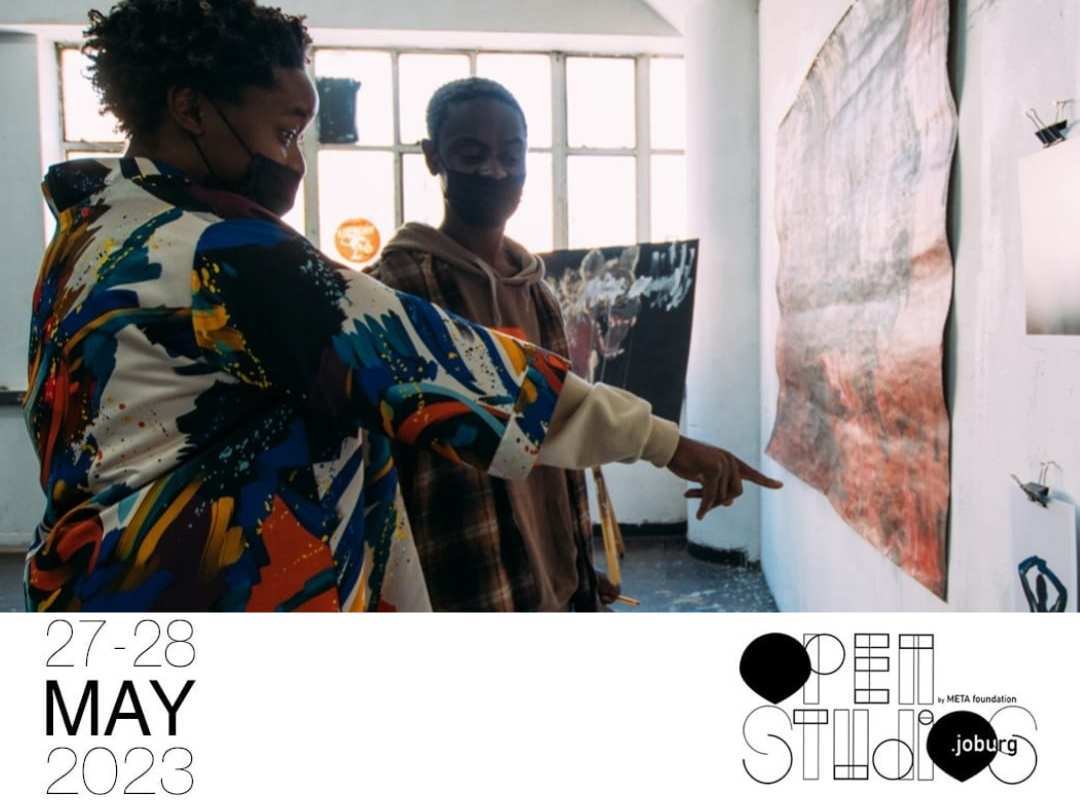 "Open Studios Joburg is the largest on-the-ground arts festival in Joburg. It gives you an opportunity to explore the city and see what amazing creativity lives within this 6km radius. Feel the energy, meet the artists, see the work, and most importantly come and have some fun! The ticket fee gives you access to more than 11 studio buildings and art related spaces across the CBD of Johannesburg. With more spaces and artists to interact with, this is an event that cannot be missed!
Get out and get inspired." Open Studios Joburg
Pop in and see the APS featured artists at August House Sunday 28 May 2023
APS PRINTMAKING workshops
If you're interested in exploring the world of printmaking, there are two fantastic workshops coming up at APS that you won't want to miss!
May 6th, there will be a Monotype workshop facilitated by Betinho Mokwane. Monotype is a versatile and experimental printmaking technique that involves creating a unique, one-of-a-kind print by applying ink or paint to a flat surface and then transferring the image to paper. This workshop is a great opportunity to learn the basics of monotype and explore your creativity in a fun and supportive environment. Book for yourself and bring along a friend for free!
May 20th, we have Drypoint workshop facilitated by Reneilwe Mathibe. Drypoint is another popular printmaking technique that involves scratching an image directly onto a plate, which is then inked and printed onto paper. This workshop will provide you with an introduction to drypoint and guide you through the process of creating your own unique print.
Both workshops are open to anyone interested in the print medium, regardless of your skill level or prior experience with printmaking.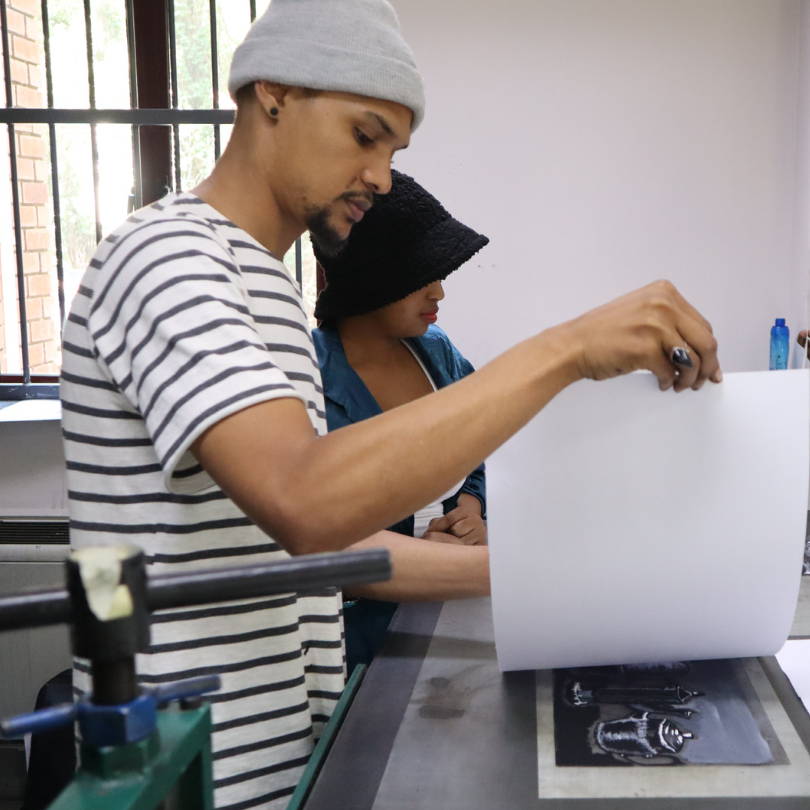 APS will be participating in the upcoming annual Career Expo at Sibikwa Arts Centre in Benoni. This is a great opportunity for anyone interested in printmaking and art education to engage with APS graduates and learn more about our Printmaking Education Programme.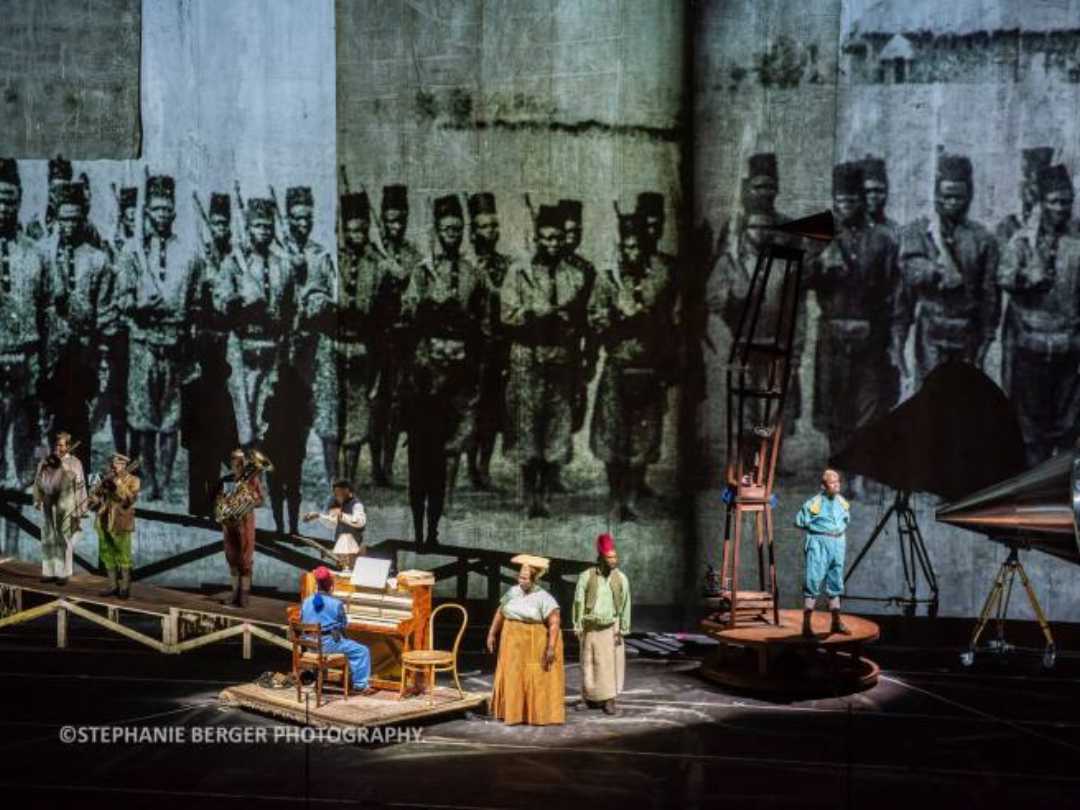 Artist Proof Studio graduates and staff recently attended the multi-dimensional performance by William Kentridge titled "The Head and the Load." The performance explores the experiences of Africa and Africans during the First World War, shedding light on the contradictions and paradoxes of colonialism that were exacerbated by the war's circumstances. The play offers a unique perspective on a significant historical event and highlights the impact of war on marginalized communities.
The Kentridge Studio and Centre for the less Good Idea generously made 30 places available for APS and UJ students to attend the rehearsal and gifted and discounted tickets to enable a wide representation from APS to experience this remarkable performance.
William Kentridge is a very valuable partner to APS and his work continues to inspire artists to critically engage in issues in our difficult past, present and future.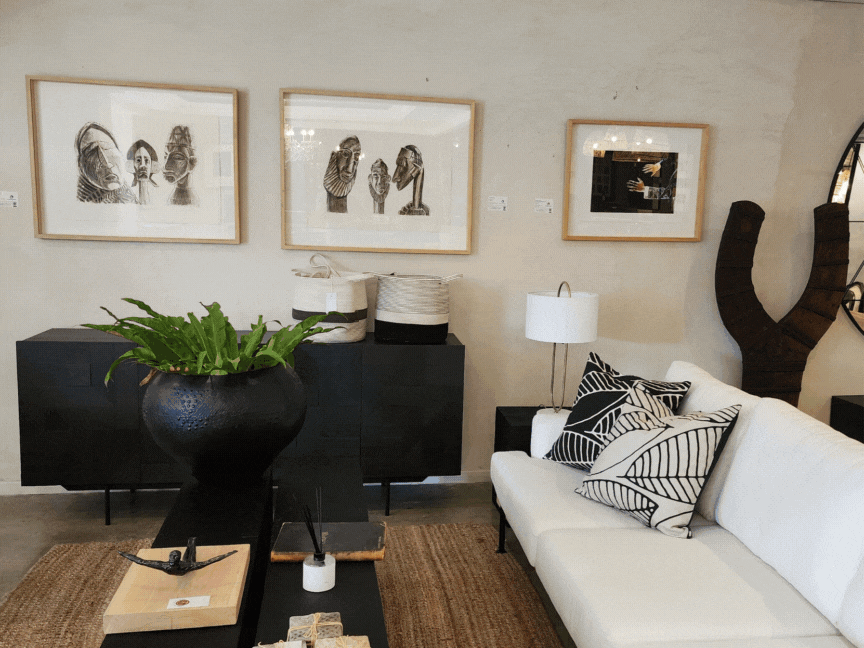 If you're looking for a great shopping and cultural experience, we highly recommend visiting Kramerville! This district is conveniently located close to Sandton and has so much to offer. And now, there's even more reason to visit Kramerville. Artist Proof Studio has recently collaborated with the Begin With the End in Mind, offering a fantastic range of prints from talented local artists. This is a great opportunity to support the arts and bring some beautiful, unique artwork into your home.
Contact Jason Kramer hello@begininteriors.co.za
14 Kramer Road, Kramerville, Johannesburg
Mon - Fri 9am - 4pm Sat 9am- 3pm Sun & Public Holidays 10am - 1pm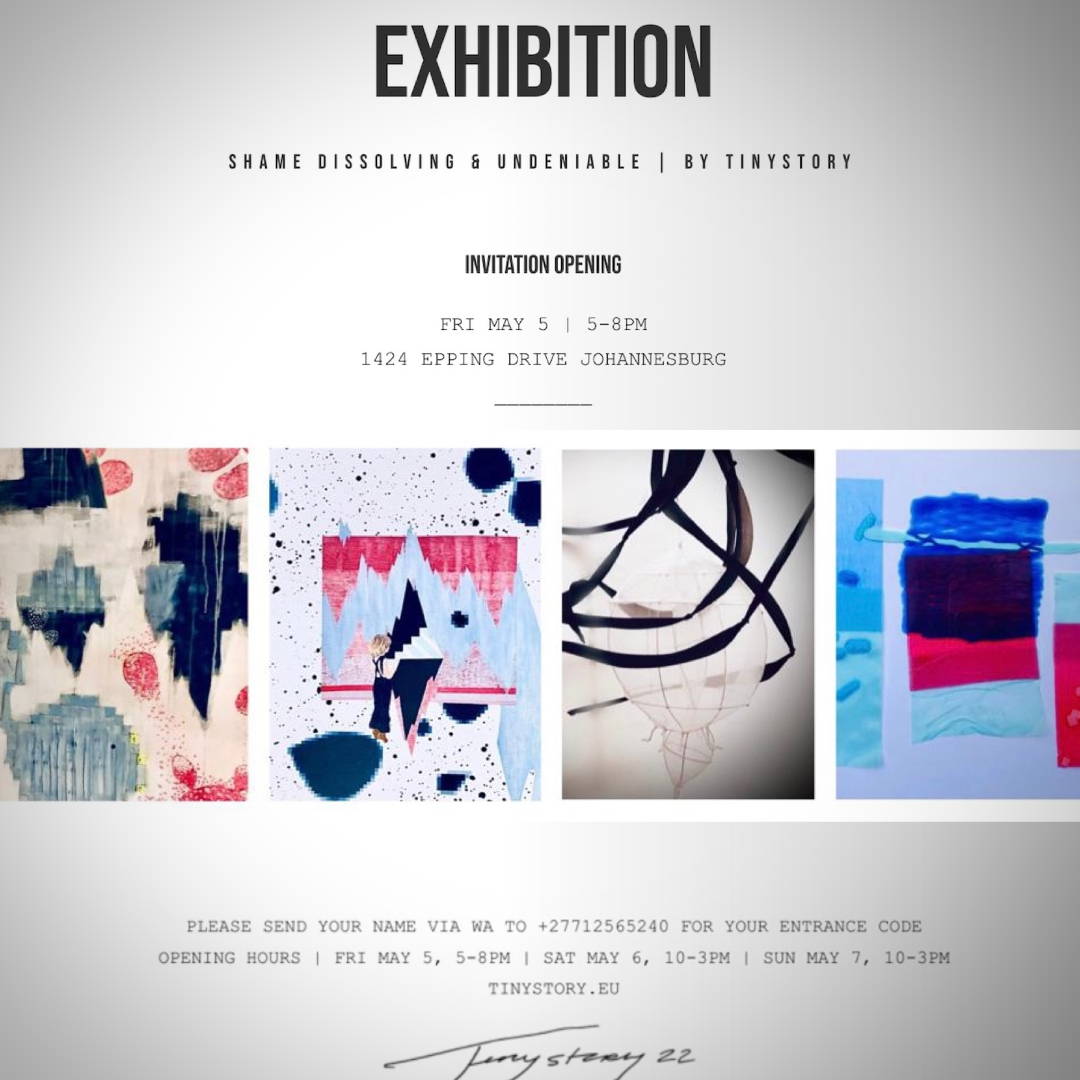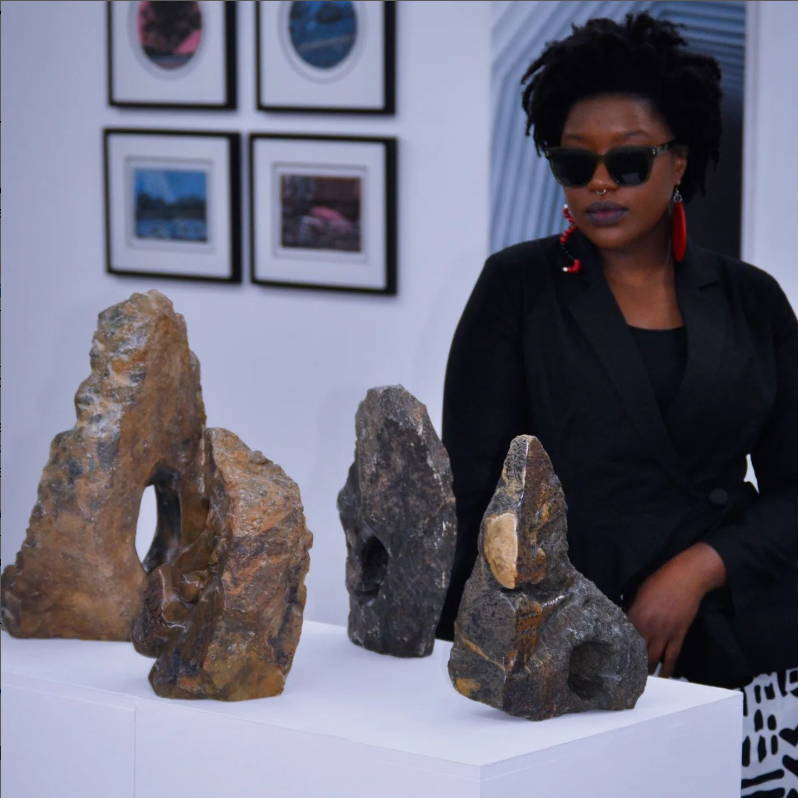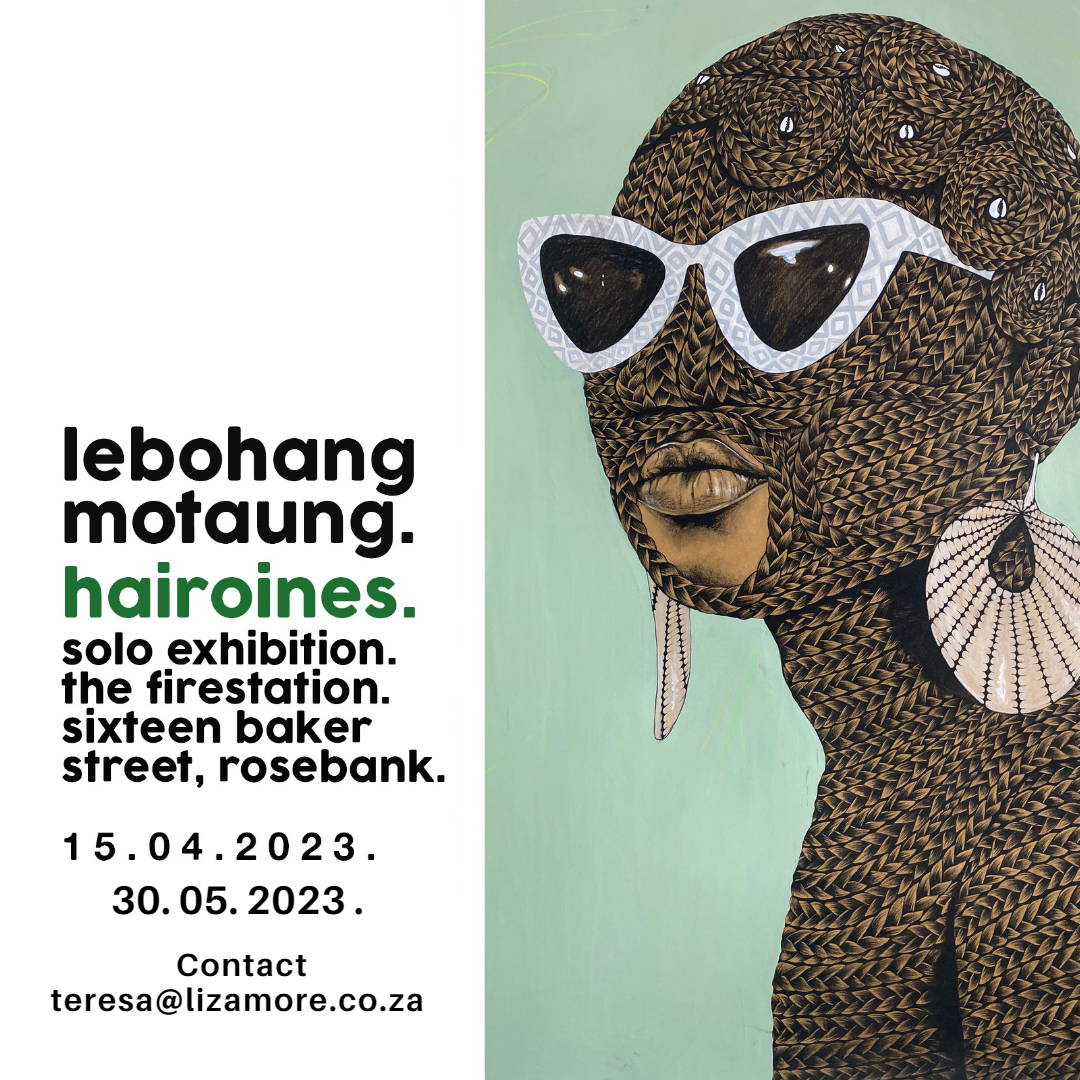 Collaborating artist Janneke Poerink is holding a solo exhibition titled " Shame Dissolving & Undeniable" at . The exhibition features a series of works and some of the prints co-published at APS. The exhibition is open to the public by appointment Contact 0712562240. Address 1425 Epping Drive Johannesburg

Phillipah Rumano, a recent graduate of APS (2022), is part of a group exhibition at Orin Art at Keys Art Mile in Rosebank. The exhibition features works by various emerging artists, including Rumano. Her works are known for their exploration of identity and place, often incorporating found objects and textiles. Exhibition closes15th of May 2023.
Lebohang Motaung, an APS graduate from the class of 2015, is currently holding her first solo exhibition "Hairoines" at the Rosebank Fire Station in Johannesburg. The exhibition focuses on hair as a medium and explores the cultural significance of hair and beauty. The exhibition is open to the public, closing 30th May.